Mazel Tov! It's a Boy!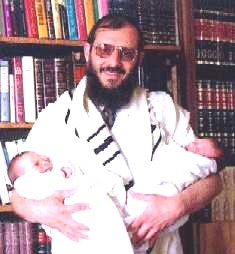 Rabbi Yehuda Lebovics, The most experienced mohel in the West welcomes you!
OVER 15,000 BRIS CEREMONIES PERFORMED!
Serving the Jewish community in Los Angeles, and the west coast.
from Hawaii to New Mexico;
San Diego to Vancouver.
Mazel Tov!
Please browse this website for more information.
If you have just had a new baby, Mazel Tov! Please call 323-933-3377 for a quicker response!